WHAT'S NEW AT BLOOMINGTON GOLD
Check here for the most recent copies of Bloomington Gold publications as well as Corvette related news!
Bloomington Gold is 50!
Make plans to Go Back to Bloomington as Bloomington Gold returns to Bloomington/Normal June 2023, where it all started in 1973.
Gold Gala Thursday night
 Let the celebration begin on Thursday, June 1st as we unveil the 2023 Gold Collection in the Bone Student Center. More info includig a registration link is coming soon!
Special Event Plates are BACK!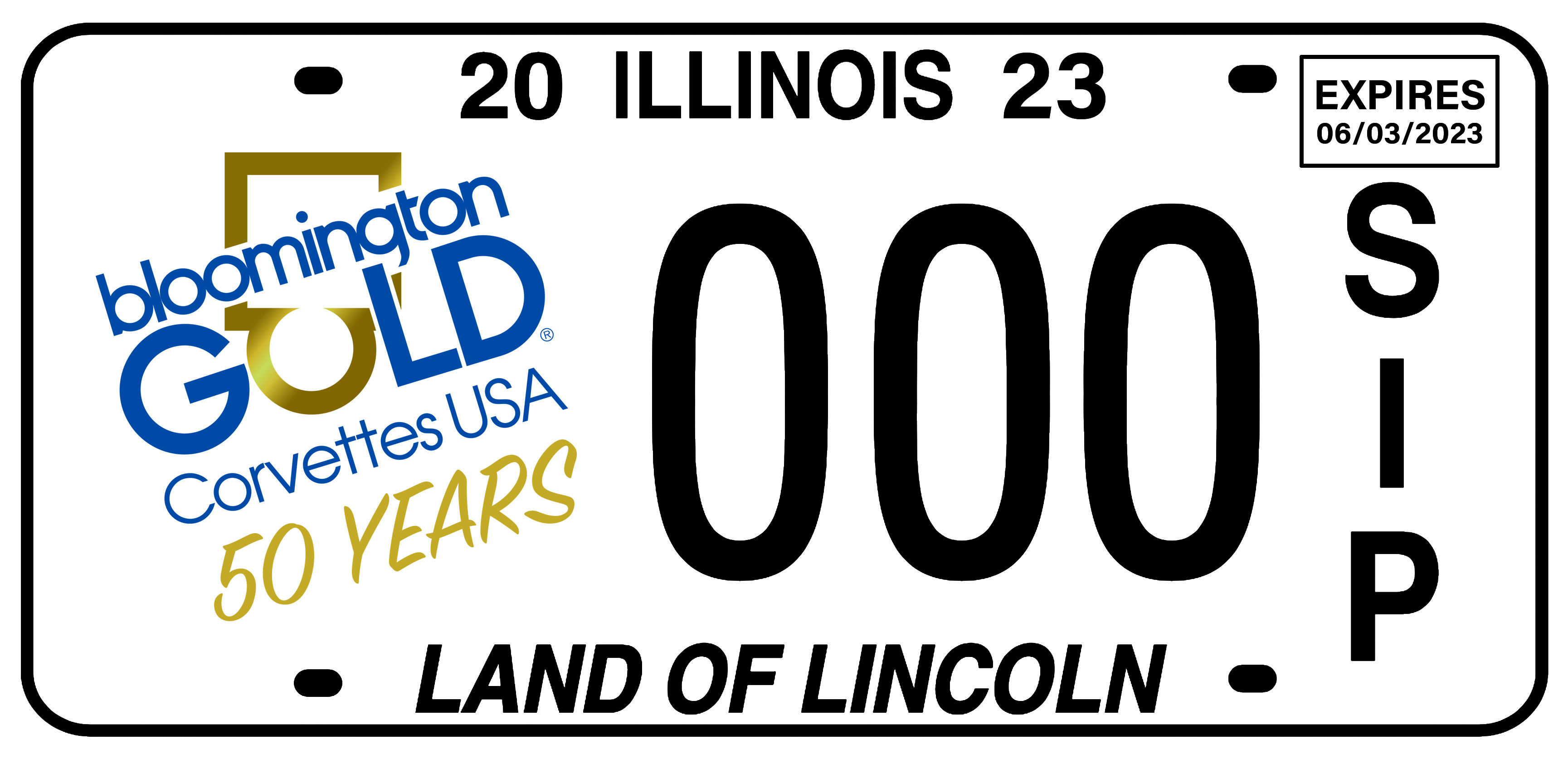 2023 Special Event plates can be displayed by vehicles registered with the State of Illinois starting April 2. More info coming soon!