WISE GUY'S ANSWER
A: SURVIVOR Sam-Congratulation on finding a great 1965 roadster!   Sounds like a very cool car with lots of options.   
Here is a link to the SURVIVOR Corvette Guidelines:  
https://bloomingtongold.com/images/PDF/certification/survguidelines2016.pdf

Essentially, the judging process for SURVIVOR determines how much of each of four sections of the car is unrestored. The judges review the Interior, Exterior, Engine Compartment, and the Chassis. Each section must be at least 50% unrestored to get a SURVIVOR Certificate.  And there are levels of the award from Bronze to Silver to Gold; more than 50% unrestored qualifies for Bronze SURVIVOR, more than 66% unrestored qualifies for Silver SURVIVOR, and more than 80% unrestored qualifies for Gold SURVIVOR award.  Also, the car must have the original engine, VIN tag, and Trim tag. If the majority of the paint has been redone or the engine fingerprints have been removed, the car cannot receive any award.
A couple things you mentioned that the car has; 1) the power antenna was a standard component, not an option in 1965, 2) new knock off wheels and red line tires are obviously not original or unrestored components of the car. You need to assess how much of each of the sections has new or non-original parts and what percentage remaining is unrestored. You can come up with a rough quantity of how much is unrestored in each section and then see if the car would be a good candidate for SURVIVOR. If you have any questions or we can be of any help, send me a message.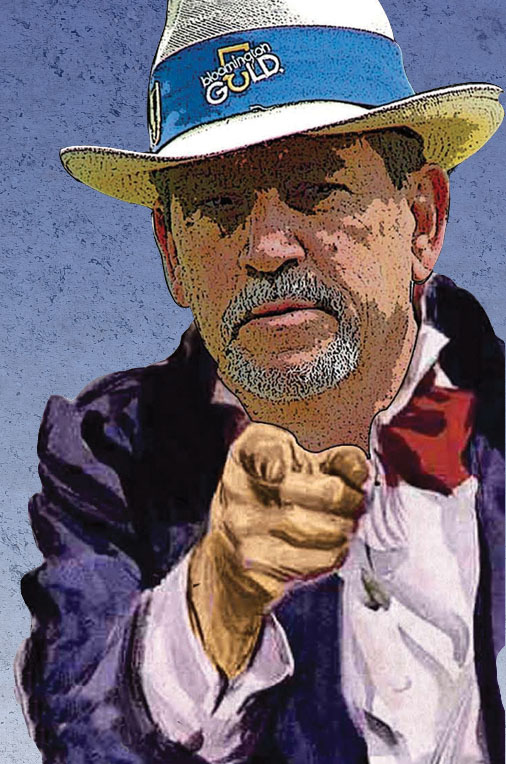 Do You Have a Question For Wise Guy?
Submit your question today then watch your email on Wednesdays for his answer!
CLICK HERE
to submit your question to Wise Guy!